It's Monday! What Are You Reading is where we share what we read this past week, what we hope to read this week…. and anything in between! This is a great way to plan out your reading week and see what others are currently reading as well… you never know where that next "must read" book will come from!

Read This Past Week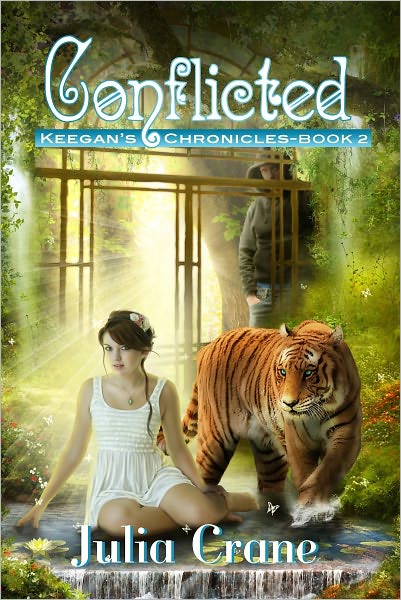 Keegan, however, is an anomaly. Having fallen in the battle between the Light and the Dark, she is only alive now due to Black Magic, and her bond with her Chosen is broken. She cannot remember Rourk at all.

For the first time, she feels like a normal teenager. She is dating Donald, her long-time crush, and everything seems perfect. But Rourk still feels their bond, and despairs for the woman he was always meant to love.


Keegan's best friend Anna is determined to find a way to use her powers to return Keegan's bond, no matter what it takes. The question is does Keegan even want it?
My Rating:
Lauren Oliver's riveting, original digital story set in the world of her New York Times bestseller Delirium.

The summer before they're supposed to be cured of the ability to love, best friends Lena and Hana begin to drift apart. While Lena shies away from underground music and parties with boys, Hana jumps at her last chance to experience the forbidden. For her, the summer is full of wild music, dancing—and even her first kiss.

But on the surface, Hana must be a model of perfect behavior. She meets her approved match, Fred Hargrove, and glimpses the safe, comfortable life she'll have with him once they marry. As the date for her cure draws ever closer, Hana desperately misses Lena, wonders how it feels to truly be in love, and is simultaneously terrified of rebelling and of falling into line.

In this digital story that will appeal to fans of Delirium and welcome new admirers to its world, readers will come to understand scenes from Delirium through Hana's perspective. Hana is a touching and revealing look at a life-changing and tumultuous summer.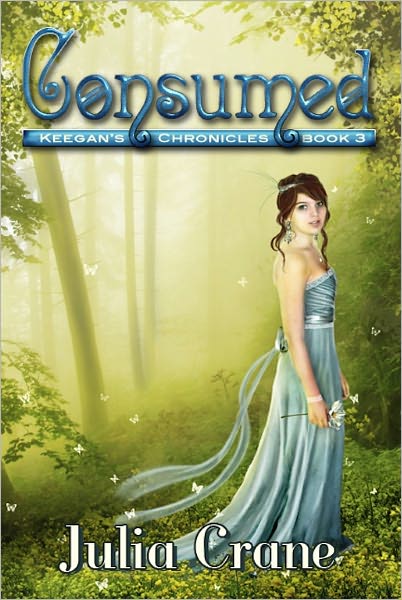 Keegan has dealt with a lot over the last two years: Death, black magic and the loss of her bond to her chosen mate. But on her eighteenth birthday, the bond with Rourk returns.

Rourk longs to be by her side. Though he knows the distance between them causes Keegan physical pain, he wants to give her the time she needs.

Now, Keegan faces her hardest decision. Tradition requires elves marry at eighteen. If she accepts the path laid out for her, she will be spared a lifetime of physical and emotional pain. But will that life ever really be her own?
Up Next
Life sucks for orphans Callum Tate and Harper Bailey.

Kicked out of their foster homes because they suffer the 'eighteen disease' with nothing but a hundred dollar check from the government and a pat on the back, they're forced to rely on a system that failed them miserably.

So they sit. They sit inside Social Services, waiting for their social workers to call their names and offer them the miracle they know will never come but they sit anyway because they have nowhere else to go, no other options on their very literal and figurative empty plates.

But as they sit, they notice the other. Although captivated, they each come to the conclusion that life is complicated enough without throwing in a boiling tension that can't ever be acted upon because they're both too busy thinking about where their next meal will come from but when their names are called and both are placed on a year long waiting list for permanent housing, suddenly relying on each other seems like a very viable plan B.

And, oh, how lovely Plan B's can be.

Well, except for the psycho from Harper's past that haunts her and, oh, yeah, there's the little issue that neither of them knows they're in love with the other.

Needless to say, Callum & Harper's life just got a bit more complicated.
Sadie White's summer job isn't going to be on the beach life-guarding or working at rental booths like most kids her age. With her single mother's increasing pregnancy and refusal to work, Sadie has to take over her mother's job as a domestic servant for one of the wealthy summer families on a nearby island.

When the family arrives at their summer getaway, Sadie is surprised to learn that the owner of the house is Jax Stone, one of the hottest teen rockers in the world. If Sadie hadn't spent her life raising her mother and taking care of the house she might have been normal enough to be excited about working for a rock star.

Even though Sadie isn't impressed by Jax's fame, he is drawn to her. Everything about Sadie fascinates Jax but he fights his attraction. Relationship's never work in his world and as badly as he wants Sadie, he believes she deserves more. By the end of the summer, Jax discovers he can't breathe without Sadie.

But can their love overcome the disparity in their lifestyles? Or will they have to learn how to without each other breathe again?