In My Mailbox is a weekly meme hosted by

The Story Siren

to share what books you've bought, borrowed, received, or won (if your lucky).

Bought: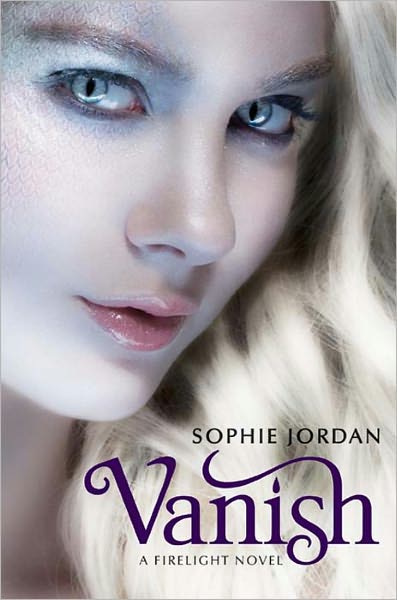 An impossible romance.
Bitter rivalries.
Deadly choices.
To save the life of the boy she loves, Jacinda did the unthinkable: She betrayed the most closely-guarded secret of her kind. Now she must return to the protection of her pride knowing she might never see Will again—and worse, that because his mind has been shaded, Will's memories of that fateful night and why she had to flee are gone.
Back home, Jacinda is greeted with hostility and must work to prove her loyalty for both her sake and her family's. Among the few who will even talk to her are Cassian, the pride's heir apparent who has always wanted her, and her sister, Tamra, who has been forever changed by a twist of fate. Jacinda knows that she should forget Will and move on—that if he managed to remember and keep his promise to find her, it would only endanger them both. Yet she clings to the hope that someday they will be together again. When the chance arrives to follow her heart, will she risk everything for love?
First I find out that my boyfriend is cheating on me. Then he's pegged as the #1 suspect in a murder. And now he's depending on me to clear his name. Seriously?

As much as I wouldn't mind watching him squirm, I know that he's innocent. So I'm brushing off my previously untapped detective skills and getting down to business. But I keep tripping over dead bodies and I'm still no closer to figuring out who did it. And what's worse: all signs seem to point to me as the killer's next victim.

I really need to pick a better boyfriend next time.

Mina Grime is unlucky, unpopular and uncoordinated, that is until she saves her crushes life on a field trip, changing her High School status from loser to hero overnight. But with her new found fame brings misfortune in the form of an old family curse come to light. For Mina is descended from the Brothers Grimm and has inherited all of their unfinished fairy tale business. Which includes trying to outwit a powerful Story from making her it's next fairytale victim.

To break the fairy tale curse on her family and make these deadly occurrences stop, Mina must finish the tales until the very Grimm end.
Received:
Won:
Incarnate (Newsoul, #1) by Jodi Meadows, Everneath (Everneath, #1) by Brodi Ashton,

A Million Suns

(Across the Universe, #2)

by Beth Revis, Destiny's Fire by Trisha Wolfe, & The Statistical Probability of Love at First Sight by Jennifer E. Smith from Janina @
Synchronized Reading
Thank You!
New soul
Ana is new. For thousands of years in Range, a million souls have been reincarnated over and over, keeping their memories and experiences from previous lifetimes. When Ana was born, another soul vanished, and no one knows why.
No soul
Even Ana's own mother thinks she's a nosoul, an omen of worse things to come, and has kept her away from society. To escape her seclusion and learn whether she'll be reincarnated, Ana travels to the city of Heart, but its citizens are afraid of what her presence means. When dragons and sylph attack the city, is Ana to blame?
Heart
Sam believes Ana's new soul is good and worthwhile. When he stands up for her, their relationship blooms. But can he love someone who may live only once, and will Ana's enemies--human and creature alike--let them be together? Ana needs to uncover the mistake that gave her someone else's life, but will her quest threaten the peace of Heart and destroy the promise of reincarnation for all?
Last spring, Nikki Beckett vanished, sucked into an underworld known as the Everneath, where immortals Feed on the emotions of despairing humans. Now she's returned- to her old life, her family, her friends- before being banished back to the underworld... this time forever.

She has six months before the Everneath comes to claim her, six months for good-byes she can't find the words for, six months to find redemption, if it exists.

Nikki longs to spend these months reconnecting with her boyfriend, Jack, the one person she loves more than anything. But there's a problem: Cole, the smoldering immortal who first enticed her to the Everneath, has followed Nikki to the mortal world. And he'll do whatever it takes to bring her back- this time as his queen.

As Nikki's time grows short and her relationships begin slipping from her grasp, she's forced to make the hardest decision of her life: find a way to cheat fate and remain on the Surface with Jack or return to the Everneath and become Cole's...
Godspeed was fueled by lies. Now it is ruled by chaos.

It's been three months since Amy was unplugged. The life she always knew is over. And everywhere she looks, she sees the walls of the spaceship Godspeed. But there may just be hope: Elder has assumed leadership of the ship. He's finally free to enact his vision - no more Phydus, no more lies.

But when Elder discovers shocking news about the ship, he and Amy race to discover the truth behind life on Godspeed. They must work together to unlock a puzzle that was set in motion hundreds of years earlier, unable to fight the romance that's growing between them and the chaos that threatens to tear them apart.

In book two of the Across the Universe trilogy, New York Times bestselling author Beth Revis mesmerizes us again with a brilliantly crafted mystery filled with action, suspense, romance, and deep philosophical questions. And this time it all builds to one mind-bending conclusion: They have to get off this ship.


It's the year 2040, and sixteen-year-old Dez Harkly is one of the last of her kind—part of a nearly extinct race of shape-shifters descended from guardians to the Egyptian pharaohs. Her home and her secret are threatened when the Council lowers the barrier, allowing the enemy race to enter the Shythe haven.

As the Narcolym airships approach, Dez and her friends rebel against their Council and secretly train for battle. Not only is Dez wary of war and her growing affection for her best friend Jace, but she fears the change her birthday will bring. When Dez's newfound power rockets out of control, it's a Narcolym who could change her fate… if she can trust him.

Dez's guarded world crumbles when she discovers why the Narcos have really come to Haven Falls, and she's forced to choose between the race who raised her and the enemy she's feared her whole life.
Who would have guessed that four minutes could change everything?

Today should be one of the worst days of seventeen-year-old Hadley Sullivan's life. She's stuck at JFK, late to her father's second wedding, which is taking place in London and involves a soon to be step-mother that Hadley's never even met. Then she meets the perfect boy in the airport's cramped waiting area. His name is Oliver, he's British, and he's in seat 18C. Hadley's in 18A.


Twists of fate and quirks of timing play out in this thoughtful novel about family connections, second chances and first loves. Set over a 24-hour-period, Hadley and Oliver's story will make you believe that true love finds you when you're least expecting it.
Thank You!
Sadie White's summer job isn't going to be on the beach life-guarding or working at rental booths like most kids her age. With her single mother's increasing pregnancy and refusal to work, Sadie has to take over her mother's job as a domestic servant for one of the wealthy summer families on a nearby island.

When the family arrives at their summer getaway, Sadie is surprised to learn that the owner of the house is Jax Stone, one of the hottest teen rockers in the world. If Sadie hadn't spent her life raising her mother and taking care of the house she might have been normal enough to be excited about working for a rock star.

Even though Sadie isn't impressed by Jax's fame, he is drawn to her. Everything about Sadie fascinates Jax but he fights his attraction. Relationship's never work in his world and as badly as he wants Sadie, he believes she deserves more. By the end of the summer, Jax discovers he can't breathe without Sadie.

But can their love overcome the disparity in their lifestyles? Or will they have to learn how to without each other breathe again?