In My Mailbox is a weekly meme hosted by

The Story Siren

to share what books you've bought, borrowed, received, or won (if your lucky).
Bought:


Since she'd been on the outside, she'd survived an Aether storm, she'd had a knife held to her throat, and she'd seen men murdered. This was worse.

Exiled from her home, the enclosed city of Reverie, Aria knows her chances of surviving in the outer wasteland—known as The Death Shop—are slim. If the cannibals don't get her, the violent, electrified energy storms will. She's been taught that the very air she breathes can kill her. Then Aria meets an Outsider named Perry. He's wild—a savage—and her only hope of staying alive.

A hunter for his tribe in a merciless landscape, Perry views Aria as sheltered and fragile—everything he would expect from a Dweller. But he needs Aria's help too; she alone holds the key to his redemption. Opposites in nearly every way, Aria and Perry must accept each other to survive. Their unlikely alliance forges a bond that will determine the fate of all who live under the never sky.

In her enthralling debut, Veronica Rossi sends readers on an unforgettable adventure set in a world brimming with harshness and beauty.
She should not exist.

He should not love her.

Claire Brennan has been attending Emerson Academy for two years now (the longest she and her mom have remained anywhere) and she's desperate to stay put for the rest of high school. So there's no way she's going to tell her mom about the psychic visions she's been having or the creepy warnings that she's in danger.

Alec MacKenzie is fed up with his duties to watch and, when necessary, eliminate the descendants of his angelic forefathers. He chose Emerson as the ideal hiding place where he could be normal for once. He hadn't factored Claire into his plans. . . .

Their love is forbidden, going against everything Alec has been taught to believe. But when the reason behind Claire's unusual powers is revealed and the threat to her life becomes clear, how far will Alec go to protect her?


Jennie Townsend is unlucky in love, so she is immediately suspicious when a mysterious new student named Nate tries to gain her friendship. But there is something special about Nate, and in spite of her best efforts Jennie finds her feelings for the boy growing deeper every day.

In fact, Nate is more special than Jennie can even imagine. He is a guardian angel, sent to protect Jennie during a most dangerous time in her life. To do so, he must first become close to her - but not too close. The rules for Protectors warn against physical contact and strictly forbid falling in love. But the more time Nate spends with Jennie, the harder the rules are to follow. Will Nate be able to save Jennie from a premature end, or will his own emotions - and Jennie's - get in the way of completing the task for which he was specifically chosen?

With Unbreakable Love, Angela Carling has created a captivating story for young adult readers, with a refreshing twist on relationship issues.
Won:
Chameleon (Ripple, #2) & Unfurl (Ripple, #3) from Cidney Swanson's
Unfurl Blog Tour
Thank You!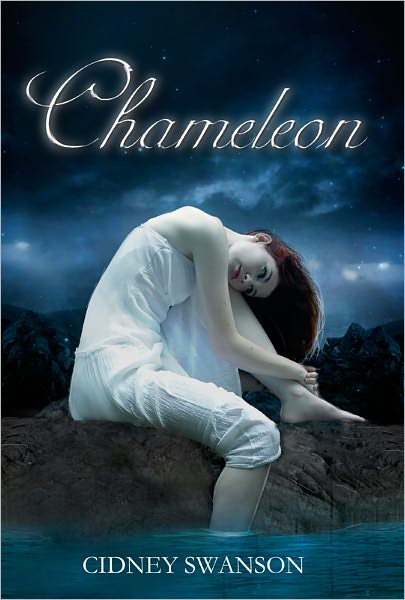 Sixteen-year-old Samantha Ruiz has a lot on her mind. The crush who kissed her but changed his mind. The BFF who thinks Sam is in an abusive relationship. The geneticist who wanted Sam dead but now wants her ALIVE. And of course, Sam's still dealing with a tendency to disappear into thin air.

When Sam learns of her nemesis Helmann's Nazi-like plan to establish a Thousand-Year Reign, she's determined to fight him. Along with Will and Mickie, Sam flees to France to meet Sir Walter—their best hope for stopping Helmann's brave new world.


But Sam isn't any safer in France. Someone is following her. Someone invisible. Sam will have to figure out how to hide from an enemy she can't even see.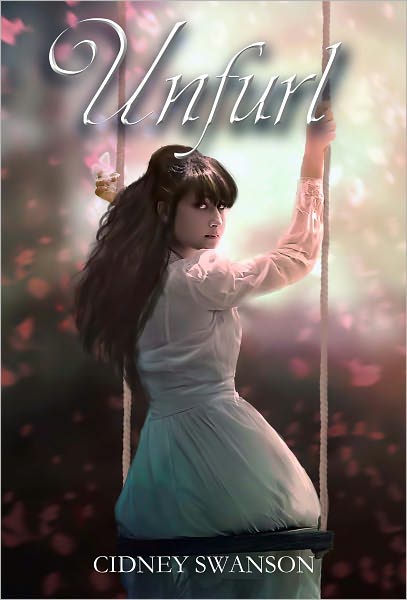 Against all expectations, Samantha Ruiz has survived attacks by two of Helmann's deadliest assassins. She's alive, but she's far from safe. Helmann is planning a second Holocaust and wants Sam to play a starring role. Will, meanwhile, separated from Sam by an ocean, seeks a way to prevent Helmann's apocalypse. Along with Sir Walter and Mickie, Will plays a deadly game sneaking into Geneses' facilities, discovering unsettling clues as to Helmann's plans. The clock ticks down as Will and Sam discover just how much they must be willing to sacrifice to stop Helmann. UNFURL, the powerful conclusion to The Ripple Series, will leave fans breathless.
Borrowed:
Thank You!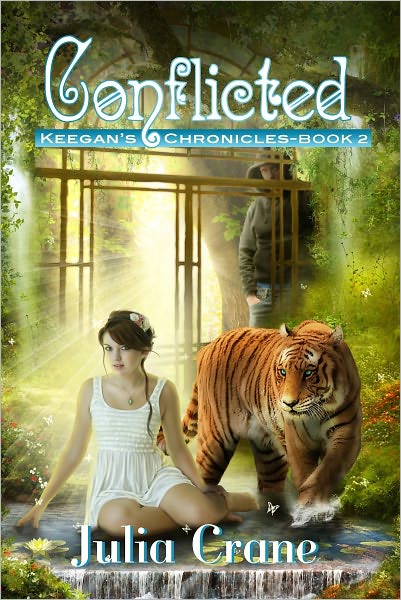 Keegan, however, is an anomaly. Having fallen in the battle between the Light and the Dark, she is only alive now due to Black Magic, and her bond with her Chosen is broken. She cannot remember Rourk at all.

For the first time, she feels like a normal teenager. She is dating Donald, her long-time crush, and everything seems perfect. But Rourk still feels their bond, and despairs for the woman he was always meant to love.


Keegan's best friend Anna is determined to find a way to use her powers to return Keegan's bond, no matter what it takes. The question is does Keegan even want it?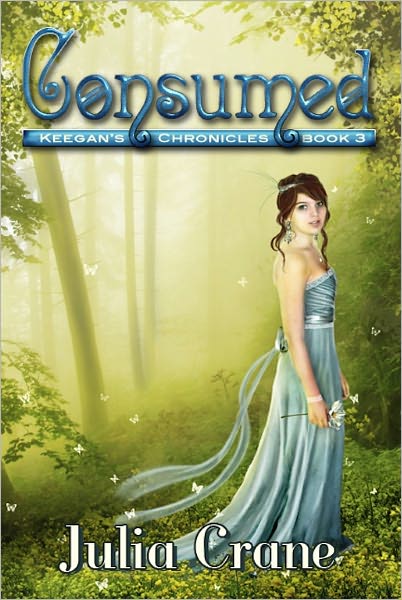 Keegan has dealt with a lot over the last two years: Death, black magic and the loss of her bond to her chosen mate. But on her eighteenth birthday, the bond with Rourk returns.

Rourk longs to be by her side. Though he knows the distance between them causes Keegan physical pain, he wants to give her the time she needs.

Now, Keegan faces her hardest decision. Tradition requires elves marry at eighteen. If she accepts the path laid out for her, she will be spared a lifetime of physical and emotional pain. But will that life ever really be her own?
Thank You!
Life sucks for orphans Callum Tate and Harper Bailey.

Kicked out of their foster homes because they suffer the 'eighteen disease' with nothing but a hundred dollar check from the government and a pat on the back, they're forced to rely on a system that failed them miserably.

So they sit. They sit inside Social Services, waiting for their social workers to call their names and offer them the miracle they know will never come but they sit anyway because they have nowhere else to go, no other options on their very literal and figurative empty plates.

But as they sit, they notice the other. Although captivated, they each come to the conclusion that life is complicated enough without throwing in a boiling tension that can't ever be acted upon because they're both too busy thinking about where their next meal will come from but when their names are called and both are placed on a year long waiting list for permanent housing, suddenly relying on each other seems like a very viable plan B.

And, oh, how lovely Plan B's can be.

Well, except for the psycho from Harper's past that haunts her and, oh, yeah, there's the little issue that neither of them knows they're in love with the other.

Needless to say, Callum & Harper's life just got a bit more complicated.