It's Monday! What Are You Reading is where we share what we read this past week, what we hope to read this week…. and anything in between! This is a great way to plan out your reading week and see what others are currently reading as well… you never know where that next "must read" book will come from!

Sixteen-year-old Keegan is struggling to keep her huge secret from her friends--she's an elf, descended from a long line of elves that live in secrecy alongside humans.

In elfin society, mates are predetermined but not allowed to meet until they are eighteen. Against tradition, Keegan's brother Thaddeus told her Rourk's name because his visions warned him she'd need Rourk's protection, especially since Keegan will play a key role in the coming war between the dark and light elves.

Rourk finds himself drawn to Keegan's side every time she thinks his name. He wants to talk to her but remains in the shadows, silently guarding her every time she mentally beckons him. A twist of fate thrusts the two of them together when Rourk is forced to step up his protection and make his presence known.

An ancient prophecy deeply entwines Keegan's family and the future of their society. Somehow they must find a way to thwart fate and win the battle...without losing Keegan. With war brewing, and dark forces aligning, will Keegan and Rourk ever have the life together that they both desire?
My Rating: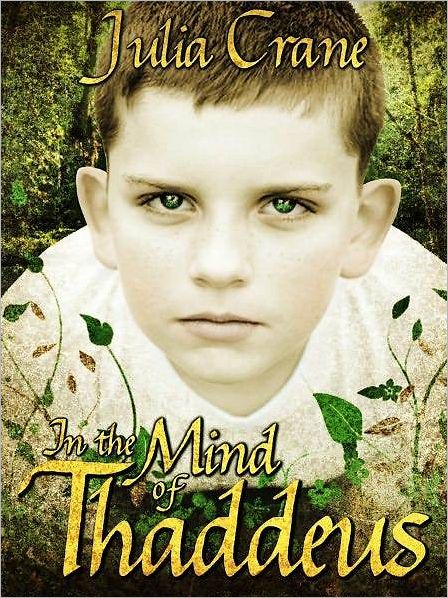 Thaddeus is the only elf that stands between his kind and complete extinction.
That's a lot of responsibility for a twelve year old. He'd rather play video games with his best friend and make fun of his older sister Keegan than have constant visions about the fate of elf-kind.
Unfortunately, his visions are happening more and more as the time of the prophesied battle approaches, and it's making it hard for him to live a normal life. At the urging of his father, leader of the Light Elves, Thaddeus begins a journal as part of his training; even though he thinks it's lame.
Through his witty and wise eyes, we glimpse the world of Julia Crane's "Coexist", a novel about the battle between good and evil and the triumph of love.
My Rating: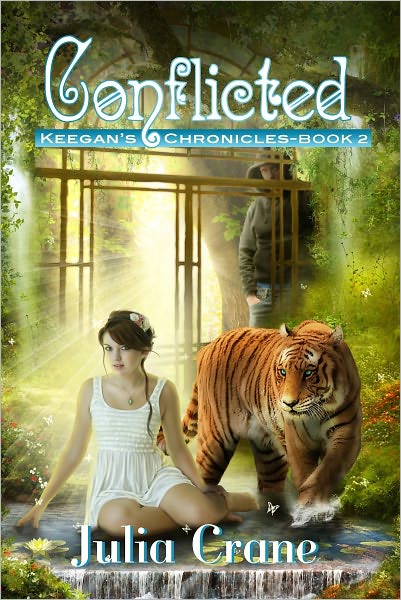 Keegan, however, is an anomaly. Having fallen in the battle between the Light and the Dark, she is only alive now due to Black Magic, and her bond with her Chosen is broken. She cannot remember Rourk at all.

For the first time, she feels like a normal teenager. She is dating Donald, her long-time crush, and everything seems perfect. But Rourk still feels their bond, and despairs for the woman he was always meant to love.


Keegan's best friend Anna is determined to find a way to use her powers to return Keegan's bond, no matter what it takes. The question is does Keegan even want it?

Up Next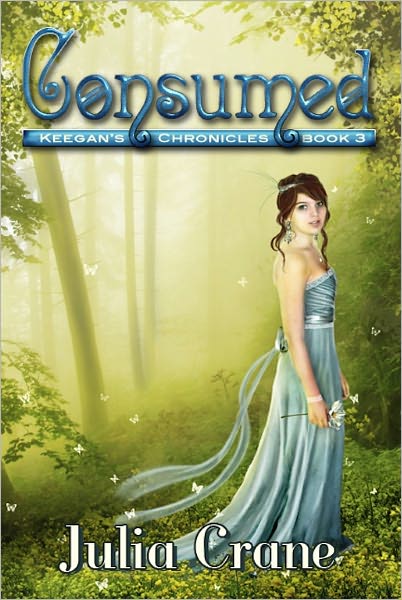 Keegan has dealt with a lot over the last two years: Death, black magic and the loss of her bond to her chosen mate. But on her eighteenth birthday, the bond with Rourk returns.

Rourk longs to be by her side. Though he knows the distance between them causes Keegan physical pain, he wants to give her the time she needs.

Now, Keegan faces her hardest decision. Tradition requires elves marry at eighteen. If she accepts the path laid out for her, she will be spared a lifetime of physical and emotional pain. But will that life ever really be her own?
Life sucks for orphans Callum Tate and Harper Bailey.

Kicked out of their foster homes because they suffer the 'eighteen disease' with nothing but a hundred dollar check from the government and a pat on the back, they're forced to rely on a system that failed them miserably.

So they sit. They sit inside Social Services, waiting for their social workers to call their names and offer them the miracle they know will never come but they sit anyway because they have nowhere else to go, no other options on their very literal and figurative empty plates.

But as they sit, they notice the other. Although captivated, they each come to the conclusion that life is complicated enough without throwing in a boiling tension that can't ever be acted upon because they're both too busy thinking about where their next meal will come from but when their names are called and both are placed on a year long waiting list for permanent housing, suddenly relying on each other seems like a very viable plan B.

And, oh, how lovely Plan B's can be.

Well, except for the psycho from Harper's past that haunts her and, oh, yeah, there's the little issue that neither of them knows they're in love with the other.

Needless to say, Callum & Harper's life just got a bit more complicated.