In My Mailbox is a weekly meme hosted by

The Story Siren

to share what books you've bought, borrowed, received, or won (if your lucky).

Bought: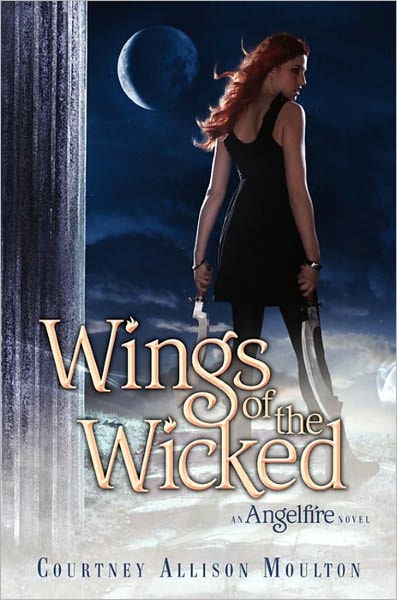 Life as the Preliator is harder than Ellie ever imagined.
Balancing real life with the responsibility of being Heaven's warrior is a challenge for Ellie. Her relationship with Will has become all business, though they both long for each other. And now that the secret of who she really is has come out, so have Hell's strongest reapers. Grown bold and more vicious, the demonic threaten her in the light of day and stalk her in the night.
She's been warned.
Cadan, a demonic reaper, comes to her with information about Bastian's new plan to destroy Ellie's soul and use an ancient relic to wake all the souls of the damned and unleash them upon humanity. As she fights to stay ahead of Bastian's schemes , the revelations about those closest to her awaken a dark power within Ellie that threatens to destroy everything—including herself.
She'll be betrayed.
Treachery comes even from those whom she loves, and Ellie is broken by the deaths of those who stood beside her in this Heavenly war. Still, she must find a way to save the world, herself, and her love for Will. If she fails, there will be hell to pay.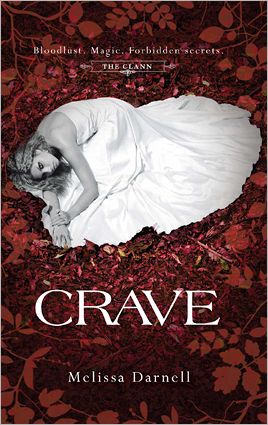 Savannah Colbert has never known why she's so hated by the kids of the Clann. Nor can she deny her instinct to get close to Clann golden boy Tristan Coleman. Especially when she recovers from a strange illness and the attraction becomes nearly irresistible. It's as if he's a magnet, pulling her gaze, her thoughts, even her dreams. Her family has warned her to have nothing to do with him, or any members of the Clann. But when Tristan is suddenly everywhere she goes, Savannah fears she's destined to fail.
For years, Tristan has been forbidden to even speak to Savannah Colbert. Then Savannah disappears from school for a week and comes back…different, and suddenly he can't stay away. Boys seem intoxicated just from looking at her. His own family becomes stricter than ever. And Tristan has to fight his own urge to protect her, to be near her no matter the consequences….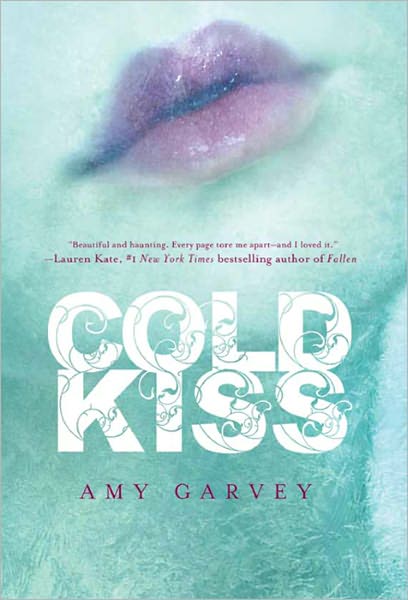 It was a beautiful, warm summer day, the day Danny died.
Suddenly Wren was alone and shattered. In a heartbroken fury, armed with dark incantations and a secret power, Wren decides that what she wants--what she "must" do--is to bring Danny back.
But the Danny who returns is just a shell of the boy Wren fell in love with. His touch is icy; his skin, smooth and stiff as marble; his chest, cruelly silent when Wren rests her head against it.
Wren must keep Danny a secret, hiding him away, visiting him at night, while her life slowly unravels around her. Then Gabriel DeMarnes transfers to her school, and Wren realizes that somehow, inexplicably, he can sense the powers that lie within her--and that he knows what she has done. And now Gabriel wants to help make things right.
But Wren alone has to undo what she has wrought--even if it means breaking her heart all over again.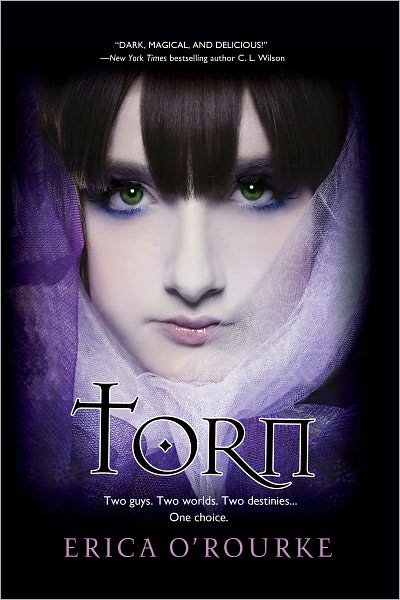 Everyone has secrets.
Even best friends.
Mo Fitzgerald knows about secrets. But when she witnesses her best friend's murder, she discovers Verity was hiding things she never could have guessed. To find the answers she needs and the vengeance she craves, Mo—quiet, ordinary, unmagical Mo—will have to enter a world of raw magic and shifting alliances. And she'll have to choose between two very different, equally dangerous guys—protective, duty-bound Colin and brash, mysterious Luc. One wants to save her, one wants to claim her. Which would you choose?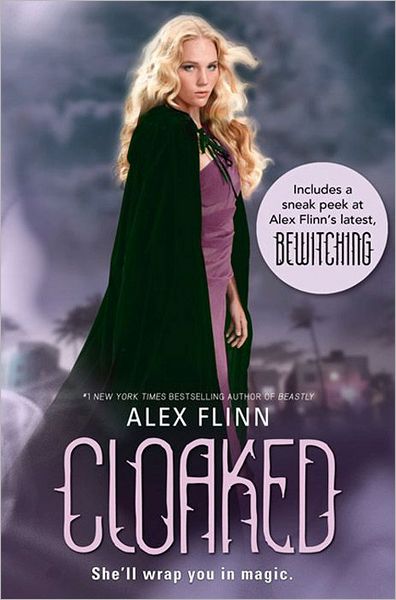 Happily ever after gets turned upside down in Cloaked, a fantasy by #1 New York Times bestselling author Alex Flinn that combines several classic fairy tales and spins them with a modern twist! Bonus content includes a sneak peek at the upcoming Bewitching. Kendra Hilferty, the witch that curses Kyle Kingsbury in Beastly, tells about her immortal existence—how she discovered she was a witch and the various ways she has used her powers to help people (unfortunately her attempts have often backfired!).
Cloaked welcomes readers to sunny South Beach, Florida. Too bad Johnny is stuck in the Coral Reef Grand repairing shoes. At least he can spend some time designing his own. But nothing ever happens at the Coral Reef Grand! That is, until the beautiful Princess Victoriana comes to stay. Johnny gets more than just a little eye candy when Victoriana invites him to her suite—he gets dragged into a quest for frog prince! Set loose in the Florida Keys with a magical cloak and earpiece, Johnny enlists the help of a fox named Todd. But will spells—and giants—deter his search for the frog prince? And will Johnny even want Victoriana's promised reward?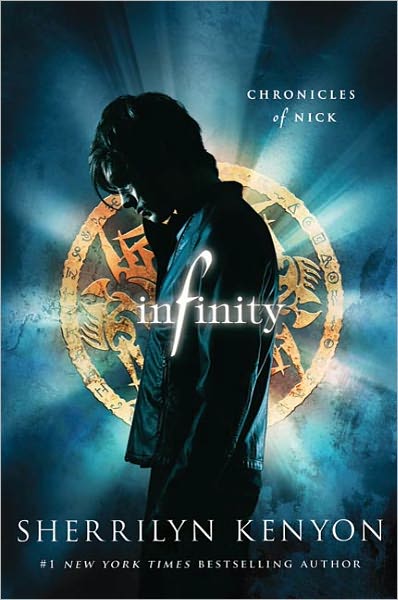 At fourteen, Nick Gautier thinks he knows everything about the world around him. Streetwise, tough and savvy, his quick sarcasm is the stuff of legends. . .until the night when his best friends try to kill him. Saved by a mysterious warrior who has more fighting skills than Chuck Norris, Nick is sucked into the realm of the Dark-Hunters: immortal vampire slayers who risk everything to save humanity.
Nick quickly learns that the human world is only a veil for a much larger and more dangerous one: a world where the captain of the football team is a werewolf and the girl he has a crush on goes out at night to stake the undead.
But before he can even learn the rules of this new world, his fellow students are turning into flesh eating zombies. And he's next on the menu.
As if starting high school isn't hard enough. . .now Nick has to hide his new friends from his mom, his chainsaw from the principal, and keep the zombies and the demon Simi from eating his brains, all without getting grounded or suspended. How in the world is he supposed to do that?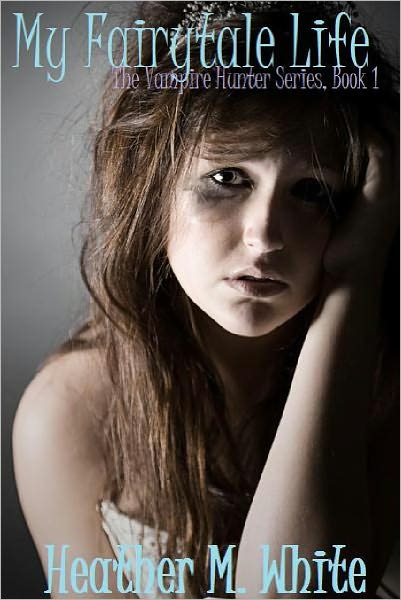 17 year old Jadyn and her dad are vampire hunters. That is until her dad decides it's time for Jadyn to have a "normal" life. When he moved them to Miami, Florida the last thing Jadyn expected was for there to be vampires.
Jadyn doesn't want to have a normal life, but then she starts to make new friends. She starts to think that maybe a normal life might not be so bad after all. But soon she realizes that maybe her friends aren't "human" as she once thought they were.
On top of everything else a very powerful vampire, Tabatha, seeks revenge on Jadyn. People from her school start disappearing, and people start dying. She wants to stop the deaths, but Tabatha has other plans for her.
Can Jadyn stop the one vampire that is impossible to kill before its too late?
Thank You!


Jennifer Adams, best friend to Jacque Pierce and Sally Morgan, spicy, out spoken, a little crazy and human…or so she thought. Jen has just found out that human DNA is not the only thing that resides in her veins, she happens to share that little pesky werewolf gene, although it isn't more than just a drop. Now that she and her friends are living in Romania with Fane's pack, she is also oh so conveniently stuck with the object of her affection, the fur ball Decebel.
Drawn to each other by something they don't understand Jen finds herself frustrated by the lack of mating signs between her and said fur ball. Not only is she dealing with that not so un-frustrating problem, she now has been informed that because of that little drop of werewolf blood in her she is now required to attended a multi-pack gathering for un-mated wolves. This type of gathering hasn't taken place in over a century but with a shortage of females among the werewolf population the males are getting worried they won't ever find their true mates.
Meanwhile Decebel struggles with the emotions he is feeling towards Jen. He tries to keep his distance but there is just something about the mouthy blonde that keeps him coming back for more of her verbal abuse that he just can't seem to get enough of…go figure.