It's Monday! What Are You Reading is where we share what we read this past week, what we hope to read this week…. and anything in between! This is a great way to plan out your reading week and see what others are currently reading as well… you never know where that next "must read" book will come from!
The year is 2195. The place is New Victoria—a high-tech nation modeled on the manners, mores, and fashions of an antique era. A teenager in high society, Nora Dearly is far more interested in military history and her country's political unrest than in tea parties and debutante balls. But after her beloved parents die, Nora is left at the mercy of her domineering aunt, a social-climbing spendthrift who has squandered the family fortune and now plans to marry her niece off for money. For Nora, no fate could be more horrible—until she's nearly kidnapped by an army of walking corpses.

But fate is just getting started with Nora. Catapulted from her world of drawing-room civility, she's suddenly gunning down ravenous zombies alongside mysterious black-clad commandos and confronting "The Laz," a fatal virus that raises the dead—and hell along with them. Hardly ideal circumstances. Then Nora meets Bram Griswold, a young soldier who is brave, handsome, noble . . . and dead. But as is the case with the rest of his special undead unit, luck and modern science have enabled Bram to hold on to his mind, his manners, and his body parts. And when his bond of trust with Nora turns to tenderness, there's no turning back. Eventually, they know, the disease will win, separating the star-crossed lovers forever. But until then, beating or not, their hearts will have what they desire.

In Dearly, Departed, romance meets walking-dead thriller, spawning a madly imaginative novel of rip-roaring adventure, spine-tingling suspense, and macabre comedy that forever redefines the concept of undying love.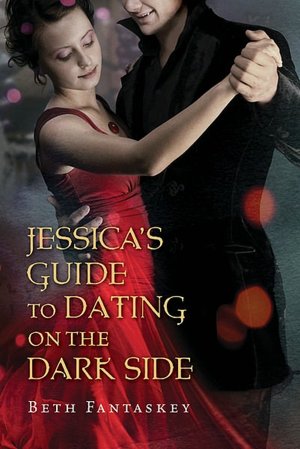 The undead can really screw up your senior year. . .

Marrying a vampire definitely doesn't fit into Jessica Packwood's senior year "get-a-life" plan. But then a bizarre (and incredibly hot) new exchange student named Lucius Vladescu shows up, claiming that Jessica is a Romanian vampire princess by birth—and he's her long-lost fiancé. Armed with newfound confidence and a copy of Growing Up Undead: A Teen Vampire's Guide to Dating, Health, and Emotions, Jessica makes a dramatic transition from average American teenager to glam European vampire princess. But when a devious cheerleader sets her sights on Lucius, Jess finds herself fighting to win back her wayward prince, stop a global vampire war—and save Lucius's soul from eternal destruction.
Currently Reading
It's one thing to find out you're a vampire princess. It's a whole other thing to actually rule. Newly married Jessica Packwood is having a hard enough time feeling regal with her husband, Lucius, at her side. But when evidence in the murder of a powerful elder points to Lucius, sending him into solitary confinement, Jessica is suddenly on her own. Determined to clear her husband's name, Jessica launches into a full-scale investigation, but hallucinations and nightmares of betrayal keep getting in her way. Jessica knows that with no blood to drink, Lucius's time is running out. Can she figure out who the real killer is—and whom she can trust—before it's too late?
Exclusive e-book content includes twenty-one additional chapters that tell all the details of the beautiful and romantic wedding of Jessica and Lucius that takes place in the time between
Jessica's Guide to Dating on the Dark Side and
Jessica Rules the Dark Side
.