In My Mailbox is a weekly meme hosted by

The Story Siren

to share what books you've bought, borrowed, received, or won (if your lucky).
Bought: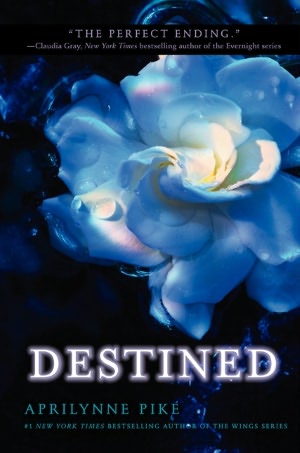 Tamani looked at her gravely, and reached up to tuck her hair behind her ear.
He hesitated for an instant, then his hands found the sides of her face, pulling her to him. He didn't kiss her, just held her face close to his, their foreheads resting together, their noses almost touching.
She hated how much it felt like good-bye.
Laurel now knows the truth: Yuki is a rare Winter faerie, the most powerful—and deadly—of all, and Klea plans to use her to help conquer and destroy Avalon. But Klea's reach extends far beyond one wild Winter faerie. With Tamani, David, and Chelsea by her side, Laurel prepares to face what may be Avalon's final days, in the stunning conclusion to the Wings series.
eBook
One choice can transform you—or it can destroy you. But every choice has consequences, and as unrest surges in the factions all around her, Tris Prior must continue trying to save those she loves—and herself—while grappling with haunting questions of grief and forgiveness, identity and loyalty, politics and love.
Tris's initiation day should have been marked by celebration and victory with her chosen faction; instead, the day ended with unspeakable horrors. War now looms as conflict between the factions and their ideologies grows. And in times of war, sides must be chosen, secrets will emerge, and choices will become even more irrevocable—and even more powerful. Transformed by her own decisions but also by haunting grief and guilt, radical new discoveries, and shifting relationships, Tris must fully embrace her Divergence, even if she does not know what she may lose by doing so.
New York Times bestselling author Veronica Roth's much-anticipated second book of the dystopian Divergent series is another intoxicating thrill ride of a story, rich with hallmark twists, heartbreaks, romance, and powerful insights about human nature.
Hardcover
If a violent battle destroyed the only world you've ever known, would you be brave enough to save who was left? Would love be strong enough to survive the fight? Either way, there's no turning back.
The Empyrean is the only home 15-year-old Waverly has ever known. Part of the first generation to be successfully conceived in deep space, she and her boyfriend Kieran will be pioneers of New Earth. Waverly knows she must marry young in order to have children who can carry on the mission, and Kieran, the handsome captain-to-be, has everything Waverly could want in a husband. Everyone is sure he's the best choice. Still, there's a part of Waverly that wants more from life than marriage, and she is secretly intrigued by the shy, darkly brilliant Seth.

Suddenly, Waverly's dreams are interrupted by the inconceivable – a violent betrayal by the Empyrean's sister ship, the New Horizon. The New Horizon's leaders are desperate to populate the new planet first, and will do anything to get what they need: young girls. In one pivotal moment, Waverly and Kieran are separated, and find themselves at the helm of dangerous missions, where every move has potentially devastating consequences, and decisions of the heart may lead to disaster.
eBook
Will Elise's love life be an epic win or an epic fail?

At Coral Tree Prep in Los Angeles, who your parents are can make or break you. Case in point:

As the son of Hollywood royalty, Derek Edwards is pretty much prince of the school—not that he deigns to acknowledge many of his loyal subjects.

As the daughter of the new principal, Elise Benton isn't exactly on everyone's must-sit-next-to-at-lunch list.

When Elise's beautiful sister catches the eye of the prince's best friend, Elise gets to spend a lot of time with Derek, making her the envy of every girl on campus. Except she refuses to fall for any of his rare smiles and instead warms up to his enemy, the surprisingly charming social outcast Webster Grant. But in this hilarious tale of fitting in and flirting, not all snubs are undeserved, not all celebrity brats are bratty, and pride and prejudice can get in the way of true love for only so long.
eBook
Hearts at Stake:
On Solange's sixteenth birthday, she is going to wake up dead. As if that's not bad enough, she also has to outwit her seven overprotective older brothers, avoid the politics involved with being the only daughter born to an ancient vampire dynasty, and elude Kieran Black—agent of an anti-vampire league who is searching for his father's killer and is intent on staking Solange and her entire family.
Luckily she has her own secret weapon—her human best friend Lucy—who is willing to defend Solange's right to a normal life, whether she's being smothered by her well-intentioned brothers or abducted by a power-hungry queen. Two unlikely alliances are formed in a race to save Solange's eternal life—Lucy and Solange's brother Nicholas, and Solange and Kieran Black—in a dual romance that is guaranteed to jump start any romance-lover's heart.
Even fans of the genre who've seen it all will find a fresh read with kick-butt characters and family dynamics that ring true for all brothers and sisters—vampire or otherwise.
Blood Feud:
It's been centuries since Isabeau St. Croix barely survived the French Revolution. Now she's made her way back to the living and she must face the ultimate test by confronting the evil British lord who left her for dead the day she turned into a vampire. That's if she can control her affection for Logan Drake, a vampire whose bite is as sweet as the revenge she seeks.

The clans are gathering for Helena's royal coronation as the next vampire queen, and new alliances are beginning to form now that the old rifts of Lady Natasha's reign have started to heal. But with a new common enemy, Leander Montmarte-a vicious leader who hopes to force Solange to marry him and usurp the power of the throne for himself-the clans must stand together to preserve the peace he threatens to destroy.

This second adventure in the Drake Chronicles-told from both Logan's and Isabeau's perspectives-has all the same butt-kicking action, heart-pounding romances and snarky humor that readers loved in Hearts at Stake, as well as exciting new revelations about the vampire dynasties to keep readers coming back for more.
Out For Blood:
Hunter Wild just wants to get through her last year at the secret Helios-Ra Academy. To do so, she'll have to betray her grandfather, date a vampire, and possibly take down the entire League-all before winter break.
eBook
Seventeen-year-old Tate is about to make her parents' dreams come true. Unfortunately for her, their dreams foretell her death.

Eager to explore more of the Estilorian plane and prove her abilities, Tate goes against her parents' wishes and leaves the area of protection surrounding her home. Her choice puts her on a deadly path…one that leaves her alone, severely injured and battling for her life.

Her possible savior arrives in the form of Zachariah, a male who has removed himself from Estilorian society for more than fifty years. Fighting an unexpected connection to Tate, he must decide whether saving her life is worth destroying his.

As Tate struggles to find a way home, she ends up drawn into a dark Mercesti plot involving multiple murders and a powerful ancient artifact. With the unpredictable Zachariah as her only source for aid, she'll soon find out if her abilities are strong enough to help her defy her Fate.
eBook
Weston Wilson is not immortal and he is of this world. But, aging is not part of his existence, and eighteen-year-old Sophie Slone is determined to find out why. In doing so, she could also uncover something about her own life expectancy that she may not want to know. Suddenly, immortality will mean everything and nothing all at the same time.

Intensely fascinating and rich with determination, The Pace brings together romance, mystery, and suspense in a compelling bond that is sure to have readers asking for more.
eBook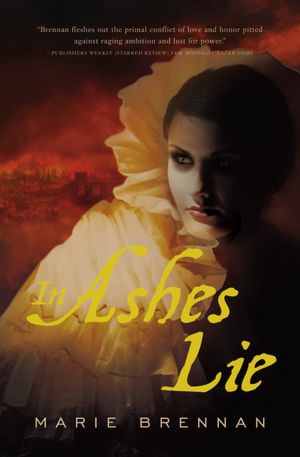 The year is 1666. The King and Parliament vie for power, fighting one another with politics and armies alike. Below, the faerie court has enemies of its own. The old ways are breaking down, and no one knows what will rise in their place.
But now, a greater threat has come, one that could destroy everything. In the house of a sleeping baker, a spark leaps free of the oven — and ignites a blaze that will burn London to the ground. While the humans struggle to halt the conflagration that is devouring the city street by street, the fae pit themselves against a less tangible foe: the spirit of the fire itself, powerful enough to annihilate everything in its path.
Mortal and fae will have to lay aside the differences that divide them, and fight together for the survival of London itself.
Paperback
Received:
Four Thinks I'm Beautiful bookmark from the Fictionators
Thank You!
Thank You!
I hang my head in sorrow for just a moment when I know I am truly alone. I feel like I'm going to my execution, just as he had said. Then I move forward again. I hop a fence of fieldstone and cross a field dotted with Queen Anne's lace. Goose bumps rise on my arms as I pass the cluster of windmills that I have seen in a dream. The scent is sweet in the field though, not the scent of heat, like it had been when it was forced upon me in visions. I gaze down the hill, beyond the small, whitewashed house that I knew would be there. The church looms dark and grim with its rough-hewn, timber façade, capped by tall, oblong spires reaching to the sky. Black, ominous clouds have collected above the roofline, as if Heaven is showing me the way.
Thank You!
18 year old high school senior and aspiring psychologist Samantha Sullivan (Sam) never thought she would fall for the one mysterious guy she has been speaking to over the phone for months, the boy the counselors called Daggers. She wasn't supposed to talk to him outside of their sessions. But as she began to peel the layers of Daggers and learn who he is, the one boy she is supposed to be saving, might just be the one who is saving her.
American roots, fluid movements, and need for brutal honesty become addictive fast. This is good. Jameson needs distraction – his dad leaves for another woman, his mom's walking around like a zombie, and Sarah's new boyfriend can't keep his hands off of her.

As he spends time with Sky and learns about her village, her totems, and her friends with drums - she's way more than distraction. Jameson's falling for her fast.

But Sky's need for honesty somehow doesn't extend to her life story – and Jameson just may need more than his new girl to keep him distracted from the disaster of his senior year.