Bought:
With three of the goddess Durga's quests behind them, only one prophecy now stands in the way of Kelsey, Ren, and Kishan breaking the tiger's curse. But the trio's greatest challenge awaits them: A life-endangering pursuit in search of Durga's final gift, the Rope of Fire, on the Adaman Islands in the Bay of Bengal.

It's a race against time--and the evil sorcerer Lokesh--in this eagerly anticipated fourth volume of the bestselling Tiger's Curse series, which pits good against evil, tests the bonds of love and loyalty, and finally reveals the tiger's' true destiny once and for all.
eBook
Within the walls of Baalboden, beneath the shadow of the city's brutal leader, Rachel Adams has a secret. While other girls sew dresses, host dinner parties, and obey their male Protectors, Rachel knows how to survive in the wilderness and deftly wield a sword. When her father, Jared, fails to return from a courier mission and is declared dead, the Commander assigns Rachel a new Protector, her father's apprentice, Logan—the same boy Rachel declared her love for two years ago, and the same boy who handed her heart right back to her. Left with nothing but fierce belief in her father's survival, Rachel decides to escape and find him herself. But treason against the Commander carries a heavy price, and what awaits her in the Wasteland could destroy her.

At nineteen, Logan McEntire is many things. Orphan. Outcast. Inventor. As apprentice to the city's top courier, Logan is focused on learning his trade so he can escape the tyranny of Baalboden. But his plan never included being responsible for his mentor's impulsive daughter. Logan is determined to protect her, but when his escape plan goes wrong and Rachel pays the price, he realizes he has more at stake than disappointing Jared.

As Rachel and Logan battle their way through the Wasteland, stalked by a monster that can't be killed and an army of assassins out for blood, they discover romance, heartbreak, and a truth that will incite a war decades in the making.
Hardcover
Enter the world of the internationally bestselling Iron Fey series. Dangerous faeries. Heartbreaking romance. Thrilling action and limitless adventure. The world of the fey has never been so powerful. This collection includes three novellas set in the world of the Iron Fey plus the Guide to the Iron Fey with exclusive information about Julie Kagawa's unforgettable world of Faery.

Winter's Passage

Never make a promise to a faery. They always come to collect. Now Meghan Chase must fulfill her promise to Prince Ash of the Winter Court and embark upon a dangerous journey into the heart of enemy territory—while being pursued by a relentless new foe and guarding her own foolish heart.

Summer's Crossing

What can turn enemies into reluctant allies? A call from the Exile Queen, Leanansidhe, ties legendary prankster Puck to his archenemy, Prince Ash, on a journey that may end in betrayal and will set them both on an irreversible path.

Iron's Prophecy

Before she ever knew what she might become, Iron Queen Meghan Chase was warned by the oracle that her firstborn child would bring nothing but grief. And even as Meghan and Ash celebrate their long-awaited union, the prophecy stirs.
eBook
Cheerleader Isobel Lanley is horrified when she is paired with Varen Nethers for an English project, which is due—so unfair—on the day of the rival game. Cold and aloof, sardonic and sharp-tongued, Varen makes it clear he'd rather not have anything to do with her either. But when Isobel discovers strange writing in his journal, she can't help but give this enigmatic boy with the piercing eyes another look.

Soon, Isobel finds herself making excuses to be with Varen. Steadily pulled away from her friends and her possessive boyfriend, Isobel ventures deeper and deeper into the dream world Varen has created through the pages of his notebook, a realm where the terrifying stories of Edgar Allan Poe come to life.

As her world begins to unravel around her, Isobel discovers that dreams, like words, hold more power than she ever imagined, and that the most frightening realities are those of the mind. Now she must find a way to reach Varen before he is consumed by the shadows of his own nightmares.

His life depends on it.
eBook
A gripping supernatural mystery and romance set in post-Katrina New Orleans. Rebecca couldn't feel more out of place in New Orleans.
S
he's staying in a creepy house with her aunt, who reads tarot cards. And at the snooty prep school, a pack of filthy-rich girls treat Rebecca like she's invisible. Only gorgeous, unavailable Anton Grey gives Rebecca the time of day, but she wonders if he's got a hidden agenda.
Then one night, among the oak trees in Lafayette Cemetery, Rebecca makes a friend. Sweet, mysterious Lisette is eager to show Rebecca the nooks and crannies of New Orleans. There's just one catch.
Lisette is a ghost.
eBook
Southpointe High is the last place Lucy wanted to wind up her senior year of school. Right up until she stumbles into Jude Ryder, a guy whose name has become its own verb, and synonymous with trouble. He's got a rap sheet that runs longer than a senior thesis, has had his name sighed, shouted, and cursed by more women than Lucy dares to ask, and lives at the local boys home where disturbed seems to be the status quo for the residents. Lucy had a stable at best, quirky at worst, upbringing. She lives for wearing the satin down on her ballet shoes, has her sights set on Juilliard, and has been careful to keep trouble out of her life. Up until now.

Jude's everything she knows she needs to stay away from if she wants to separate her past from her future. Staying away, she's about to find out, is the only thing she's incapable of.

For Lucy Larson and Jude Ryder, love's about to become the thing that tears them apart.
eBook
Seventeen-year-old Annabel Conway is tired of the Hillcrest High School elite making her life miserable because she's not a size two. This summer, she's hiring a personal trainer to help her lose weight.

Annabel doesn't expect her trainer to be a gorgeous guy around her age. Boys like Tegan are jerks. They pretend to like girls like her so they can make an idiot out of them. Been there, done that. Totally not going there again. She kind of hates him on principal. Blond. Muscular. Funny. It doesn't help that he knows her measurements!

Soon, Tegan's so much more than that. He's the boy who teaches her to box when she has a bad day. Who jogs with her and lets her set the pace. Who kisses her until she melts. He makes her feel beautiful regardless of what the scale says. Unlike her mom, he doesn't expect perfection, and he doesn't try to shield her from the world like her dad and best friend. Tegan likes her the way she is.

But what happens when he's not there? He can't always be there . . .

Will Annabel be able to stand on her own and learn that she already measures up? That her worth doesn't lie in what the world thinks, the scale says, or even what Tegan tells her—but in herself?
eBook
One day while watching the Interstate exit for her dad's long awaited return, Libby's life is rocked when Peter Jamieson steps off his tour bus and into her life. After a couple chance meetings with Peter, Libby breaks away from her perfect behavior and her life changes course.

Peter longs for normalcy away from the screaming fans who know nothing about the real him. He is amazed to discover Libby has never heard of him or his band. Soon their friendship turns to love. While Peter battles his family's growing interference so he can spend time with Libby, she struggles with her eccentric aunt who turns more bizarre each day.

Their lives are torn apart when Peter's family intrudes and Libby disappears. Peter's desperate search for her comes up empty. Can they find their way back to each other while the world plots against them?
eBook
Marti Hunter hates rockers and anything remotely related to the rock-and-roll lifestyle. She thought she'd left that all behind, along with her drug-addicted mother and absent-minded, rock legend father. Now she lives with her grandmother, and Marti's life is finally normal. Just the way she likes it.

For Adam Jamieson, normal is not possible. He is the genius guitar player of the band Jamieson. He's ecstatic to finally get a two-week break from his micromanaged life and a chance to hang with regular teens. Adam's shaving off his trademark curls and going undercover.

But when Marti, the reluctant rock princess, and Adam, the undercover guitar wizard, meet, sparks fly in more ways than one. They spend their time alternating between making out and driving each other crazy. But their summer adventures of skinny dipping, storm watching, and stolen kisses are brought to a halt when tragedy strikes.

Suddenly, they're on opposite sides of the country, just when they need each other the most. Can Marti survive life with her dad and his vicious girlfriend? Will Adam get so fed up with his over-managed life and controlling parents that he quits the band?

Snapshot. A moment in time that changes two people forever.
eBook
Received:
Thank You!
Eighteen-year-old Kimberly gets the shock of her life when she learns the father she thought was dead is not only very much alive, but never even knew she existed. Angry with her mother for lying all these years, Kimberly flies to Colorado to meet the father she knows nothing about before heading off to college in the fall.

Her father's world turns out to be nothing like she expected. Rather than the typical nine to five lifestyle, Kimberly's father runs a summer foster camp that teaches young children skills to build their confidence and self-esteem. The Colorado Rocky Mountains are a different world than the sunny shores of California, taking Kimberly completely out of her element, and causing her to second-guess her spur of the moment decision.

Never being one to quit anything, Kimberly is determined to show her father that a surfer girl can fit into this rugged mountain wilderness. That is if she can deal with Mason, an arrogant nineteen-year-old guy who has made it his mission to point out every mistake she has made since her arrival. While she would love nothing more than to rub it in his know-it-all face, Kimberly can't deny the feelings he stirs up inside her, or the chemistry between them, even during their verbal assaults.

When a tragic accident leaves them stranded in the mountains, Kimberly must use her shaky skills to save Mason and survive the elements. Suddenly, fighting is the last thing on their minds as they must rely on each other if they want to live. In their struggle for survival, they realize what they thought they knew about each other isn't true after all.
eBook
Thank You!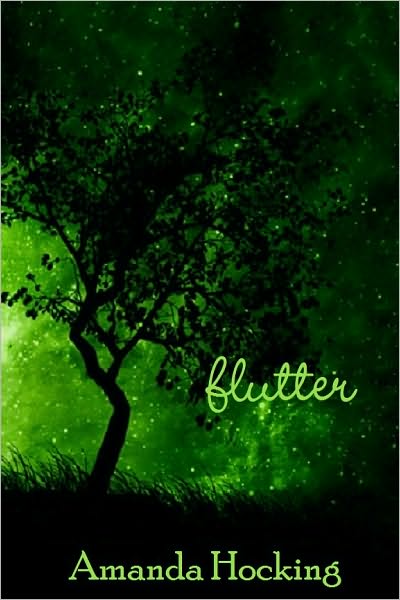 Flutter - the third book in the My Blood Approves series. . .

Being undead doesn't make life any easier for Alice Bonham.

Her younger brother's love life is heating up, while hers is . . . more complicated. Mae is falling apart, her best friend Jane is addicted to vampire bites, and if Alice doesn't get her bloodlust under control, someone will end up dead.

Alice volunteers for a rescue mission with Ezra. But going up against a pack of rabid vampires might be too much, even for him.
eBook