Bought: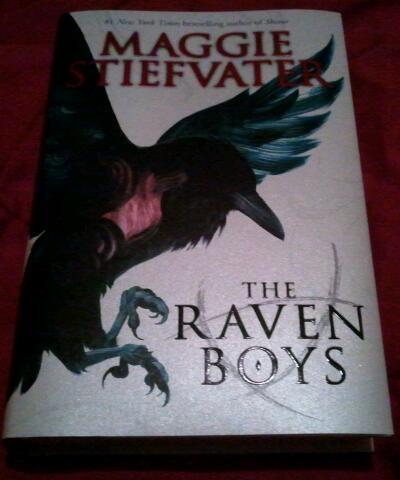 "There are only two reasons a non-seer would see a spirit on St. Mark's Eve," Neeve said. "Either you're his true love . . . or you killed him."

It is freezing in the churchyard, even before the dead arrive.

Every year, Blue Sargent stands next to her clairvoyant mother as the soon-to-be dead walk past. Blue herself never sees them—not until this year, when a boy emerges from the dark and speaks directly to her.

His name is Gansey, and Blue soon discovers that he is a rich student at Aglionby, the local private school. Blue has a policy of staying away from Aglionby boys. Known as Raven Boys, they can only mean trouble.

But Blue is drawn to Gansey, in a way she can't entirely explain. He has it all—family money, good looks, devoted friends—but he's looking for much more than that. He is on a quest that has encompassed three other Raven Boys: Adam, the scholarship student who resents all the privilege around him; Ronan, the fierce soul who ranges from anger to despair; and Noah, the taciturn watcher of the four, who notices many things but says very little.

For as long as she can remember, Blue has been warned that she will cause her true love to die. She never thought this would be a problem. But now, as her life becomes caught up in the strange and sinister world of the Raven Boys, she's not so sure anymore.
From Maggie Stiefvater, the bestselling and acclaimed author of the Shiver trilogy and The Scorpio Races, comes a spellbinding new series where the inevitability of death and the nature of love lead us to a place we've never been before.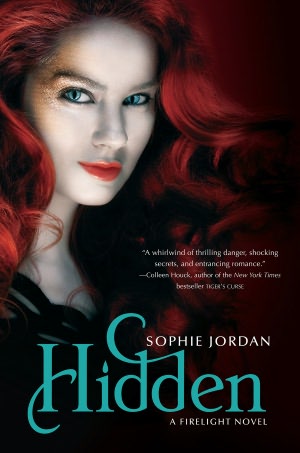 A dangerous journey.

Shattered bonds.

Undying passion.
Jacinda was supposed to bond with Cassian, the "prince" of their pride. But she resisted long before she fell in love with Will—a human and, worse, a hunter. When she ran away with Will, it ended in disaster, with Cassian's sister, Miram, captured. Weighed down by guilt, Jacinda knows she must rescue her to set things right. Yet to do so she will have to venture deep into the heart of enemy territory.

The only way Jacinda can reach Miram is by posing as a prisoner herself, though once she assumes that disguise, things quickly spiral out of her control. As she learns more about her captors, she realizes that even if Will and Cassian can carry out their part of the plan, there's no guarantee they'll all make it out alive. But what Jacinda never could have foreseen is that escaping would be only the beginning . . . .

Loyalties are tested and sacrifices made in the explosive conclusion to Sophie Jordan's Firelight trilogy.
eBook
Every day Violet Eden wonders whether she made the right choice.

She still doesn't fully understand these powers she's been granted as a half-angel Grigori. And worse, isn't even sure she's capable of using them. Stab someone through the heart? Really?

No matter how bad things get, though, Violet doesn't run and she doesn't quit. Even if it means she can never allow herself to love the guy she longs for. Even if it means asking her enemy for help. Even if no one is telling her the truth.

The war between Exiles and Angels is on—and she's wanted by both sides.
eBook
Gabriel Merrick plays with fire. Literally.

Sometimes he can even control it. And sometimes he can't. Like the fire that killed his parents.

Gabriel has always had his brothers to rely on, especially his twin, Nick. But when an arsonist starts wreaking havoc on their town, all the signs point to Gabriel. Only he's not doing it.

More than Gabriel's pride is at stake -- this could cost him his family, maybe his life. And no one seems to hear him. Except a shy sophomore named Layne, a brainiac who dresses in turtlenecks and jeans and keeps him totally off balance. Layne understands family problems, and she understands secrets. She has a few of her own.

Gabriel can't let her guess about his brothers, about his abilities, about the danger that's right at his heels. But there are some risks he can't help taking.
The fuse is lit . . .
eBook
Patrick Hayward isn't used to feeling helpless. He's a man of action used to controlling his destiny. But falling in love with Emma Scarlett had a way of upending everything, his sanity included.

Locked away as inmate number one-three-seven-oh for a crime he didn't commit, Patrick spends his days slopping toxic sludge onto trays, resisting the urge to tear the heinous, scratchy, orange jumpsuit from his body, and making sure every hardened criminal behind bars with him knows he's the biggest and baddest of them all.

With the help of his handy little gift of teleportation, his nights are spent watching a certain green eyed goddess from the shadows. When he discovers a couple of Inheritors stalking her one night, he realizes the obstacle of explaining who and what he is to Emma might not be the biggest battle they face.
eBook
Having narrowly escaped an unjust death sentence, Scout Donovan is on the run. But the more she discovers about the Alpha Pack and herself, the more she realizes she can't run forever. Destiny is propelling her towards an unavoidable battle. Can Scout survive, or will she finally succumb to fate?
eBook
Wicked Nights (Angels of the Dark, #1) by Gena Showalter