This is a weekly event, originally created by Book Chick City and now hosted at Cosy Books, where we showcase the books which are currently top of our wishlists. Old, new or yet to be released titles ar

e all welcome.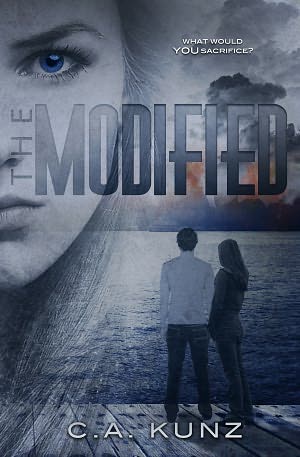 What would you sacrifice to save the ones you love? To save the one who holds your heart? To save the world?

Kenley Grayson is all too familiar with these questions.

After Earth is thrust into its first intergalactic war with an unknown race called the Bringers, our military forces begin to suffer heavy losses. Desperate for a solution, the Allied Federation issues a worldwide draft for every able seventeen year old to enlist. As Kenley turns seventeen, she finds herself thrown into the very war that took her older brother's life.

This year's draft is a little different than in the past though. A new program, known as the Magnus Project, has been introduced, and only the best and brightest qualify. Kenley is amongst a select few whom are chosen to join this elite group of soldiers, and as a part of this project, undergoes a modification procedure that leaves her and her peers endowed with powers beyond their wildest dreams.

As Earth continues in its struggle against the Bringers, Kenley is transported to a high-tech training facility, the Magnus Academy, to prepare for the major battle that lies ahead. It's here that she meets the California heartthrob, and son of a legendary war hero, Landon Shaw. As unexpected feelings toward Landon begin to develop, Kenley wonders if this is the right time or place for romance to bloom, especially when those feelings start to interfere with her training.

With the weight of the world on her shoulders, Kenley is constantly reminded of how important she and the rest of the Magnus cadets are to the fate of humanity. She is one of the Modified, Earth's last line of defense against utter destruction.
When a rogue Mogadorian meets up with a mysterious amnesiac in Santa Monica, he knows that there's more to this guy than meets the eye. In fact, he might just hold the key to everything.

In I Am Number Four: The Lost Files #4, discover what has happened to one of the people with information crucial to the Garde coming together to fight to save Lorien—and Earth.
Summertime for Blair Reynolds and her friends had always been carefree and fun . . . until the summer they happened upon something that was not human. As they band together in a fight for their lives, Blair's true love becomes something more than human. Something unnatural. And their entire survival depends upon their ability to keep a secret.